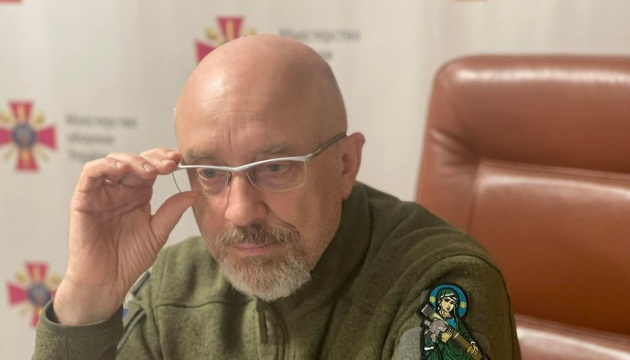 This is reported by Ukrinform with reference to the minister's interview with the Ukrainian Service of Voice of America.
"I am very pleased and I thank Lloyd Austin and Mark Milley, the team behind Ramstein, host country, Germany, and the new minister, Mr. Boris (Pistorius – ed.). The key words that were important are unity, timeliness, immediacy of providing assistance, building up capabilities of the Armed Forces, the security and defense sectors to continue counteroffensive operations to liberate the occupied territories," said Reznikov.
He added that, in addition to the published reports on military aid to Ukraine, "certain packages were announced behind closed doors."
Read also: Ukraine's Air Force launches 10 strikes on enemy positions, Russia's Su-25 destroyed
According to the minister, at the meeting of the Contact Group, considerable attention was paid to the strengthening of air defenses.
"This issue is seriously developing, and we talked at Ramstein not only about Patriots, but also about other systems. We are talking about short-, medium- and long-range systems, including in terms of altitude range," Reznikov said.
He emphasized that Ukraine's task is to preserve the initiative on the battlefield.
"Everyone understands that it takes time to master complex new equipment, but Ukrainian military, our male and female defenders, have already demonstrated that they can quickly master modern complex systems, from artillery to UAVs," the minister said.
As reported by Ukrinform, on Friday, January 20, the eighth meeting of the Ukraine Defense Contact Group was held in the Ramstein format, after which U.S. Secretary of Defense Lloyd Austin stated that the outcome of the meeting confirmed determination of all participants to respond to the "decisive challenge" of the decade, and as well as readiness for further assistance to Ukraine.