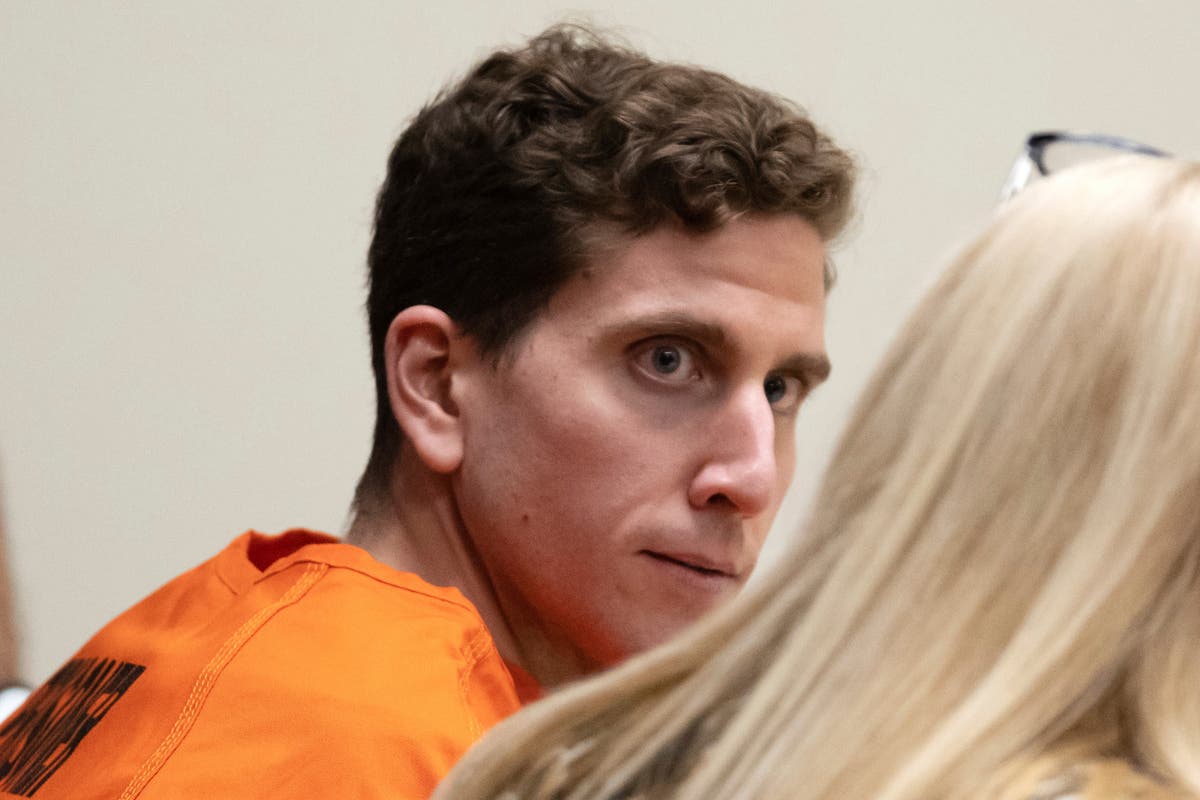 Authorities have lifted the lid on alleged evidence found in the home of Idaho murders suspect Bryan Kohberger, marking the latest development in a horror case that has gripped the nation for two months.
A search warrant was executed at Mr Kohberger's apartment in Pullman, Washington, on 30 December, the same day he was arrested at his parents' home in Pennsylvania on charges for the 13 November stabbings of Kaylee Goncalves, Madison Mogen, Xana Kernodle and Ethan Chapin in Moscow, Idaho.
A record of evidence recovered during the apartment search was unsealed on Wednesday, revealing the seizure of 15 items including hairs, receipts, a computer tower, a disposable glove and items with peculiar stains.
The record reignited a frenzy of speculation online – despite its simplicity and lack of conjecture.
But what significance, if any, can actually be gleaned from the list? The Independent spoke to two experts – Dr Monte Miller, a former crime scene investigator and forensic expert for the Texas Department of Public Safety; and former FBI agent Jennifer Coffindaffer – for their takes on each item.
Mr Kohberger is assumed innocent until proven guilty at trial, so the experts' assessments are based solely on what police have identified as potential evidence.
In the search warrant record, investigators list several items with stains, including cuttings of a mattress cover, a "reddish/brown" stain on an uncovered pillow and a "collection of dark red spot".
Both Dr Miller and Ms Coffindaffer told The Independent that police likely believe those stains could be blood.
"A reddish or brown stain is a euphemism for, 'We found something that looks like blood,'" Dr Miller said. "It might be blood from the victims, might be his blood. They don't know until they test it, but they'll be able to get DNA if it is blood. We don't know what the stains in the cover sheets look like, but again they're looking for any kind of DNA, evidence that might have come from the crime scene."
Bryan Kohberger is facing murder charges in the killings of four University of Idaho students
Ms Coffindaffer added: "They don't call it blood, but it's definitely inferred that it was blood."
Dr Miller noted that while stains on clothing and bedding are not necessarily unusual, investigators will try to link the evidence found at the Pullman apartment to the crime scene in Moscow.
"The likelihood that any of those stains came from the crime scene, is going to be dependent on how well he cleaned up," he said.
According to the search warrant record, investigators also seized one receipt from Walmart, two from Marshalls and a tag from the clothing brand Dickies.
Dr Miller said investigators could seek to prove that the items listed on those receipts, and whatever the tag came from, match with the clothing worn by the alleged killer.
"[The suspect] may have bought something to wear and discard, and then [law enforcement] found these receipts and asked 'Where are these clothes?'" he said.
The receipts could also reveal how long in advance the clothing was purchased, Ms Coffindaffer noted.
Ethan Chapin, 20, Madison Mogen, 21, Xana Kernodle, 20 and Kaylee Goncalves, 21, were killed on 13 November
"I think that those would indicate not only what was purchased — which is relevant to the crime — but also when, which I think is very important to see timing, to see a forethought that this was planned," Ms Coffindaffer said. "Was this just one day? Several days before? The timestamp to me is as important as what was on those receipts."
Included on the list of seizures was a "possible animal hair strand". While Mr Kohberger is not believed to have a pet, one of the victims he is accused of killing, Goncalves, had a dog that was at home at the time of the murders and was later found by police responding to the scene.
"The possible animal hair they'll try to connect that to the dog left at the scene," according to Dr Miller. "If there's a root on that, if there is any skin on that hair, they could do a DNA test with that dog. If it's just a hair that's been shed and there is no skin, they would still be able to do a microscopical comparison and exclude most dogs but they wouldn't be able to connect it necessarily to that dog."
Ms Coffindaffer also explained that the suspect would have left behind evidence at the scene but also taken evidence with him before leaving. She said she was suprised by how little hair was listed on the search warrant record.
"I would expect those items to have been transferred to [the killer] and when he took off his clothing, that to then transfer to other clothing and items. So I was surprised not to see more items and more hairs," she said.
Kaylee Goncalves and her dog Murphy, who was spared from the attack and later found unharmed at the scene
Dr Miller explained how the hairs collected indicated they were found separately.
"They may have collected eight hairs in a pillowcase, and collected one separately because they found it [in a different place]," he said. "And somebody, when they collected it, just wrote hair strand instead of hair. Sometimes you write things a little differently."
The distinction between "hair" and "hair strand" was not necessarily meaningful, Ms Coffindaffer also said, as there could have been more than one log keeper that preferred one wording over the other.
She also noted that the overall amount of findings at the Washington state apartment was rather underwhelming.
"I would want to point out that it's not really as interesting to me what is on the search warrant as what's not on the search won't return," she told The Independent. "I just expected so much more information, so many more hairs. I expected fibres, I expected clothing to be taken. I had hope for shoes."
In addition to physical evidence, investigators could be looking into Mr Kohberger's behaviour, including computer searches, articles he read and television he watched in the weeks leading up to and in the aftermath of the murders.
"They may be looking at what he watched. Did he watch the news? Did he watch anything connected to the murders? Did he watch shows about [crime]?" Dr Miller told The Independent. "Some of that might go with his PhD, or could be explainable to him. [Investigators] are just trying to put the whole picture together."
Ms Coffindaffer echoed that assessment, adding that Mr Kohberger's Fire TV stick could have been paired with other apps and even social media platforms.
"There could be some very important information there related particularly to his searches and social media," she added.
Investigators also searched the Washington State University office used by the suspect, a graduate student and teaching assistant in criminology, but did not seize any items.
According to Ms Coffindaffer, the content of a vacuum cleaner found at Mr Kohberger's apartment could hold key physical evidence.
"If he did clean very thoroughly his place — which by the fact that we've got very few items returned, it would seem that to be true — that [could] contain the very important evidence, including hair and including fibres," she said.
Investigators will attempt to link items seized from Mr Kohberger's apartment to the home of the murders in Moscow (pictured)
Among the items seized by police was a single nitrite glove, which Ms Coffindaffer described as a particular finding.
"That's a very specific kind of glove that is extremely tight-fitting so that you can manipulate [things with your hands.] They are a similar type to what we wear on SWAT, so we could handle flashbangs and shoot our weapons and feel," she said.
Dr Miller highlighted that investigators might have recognised the type of glove if similar material had been found at the crime scene.