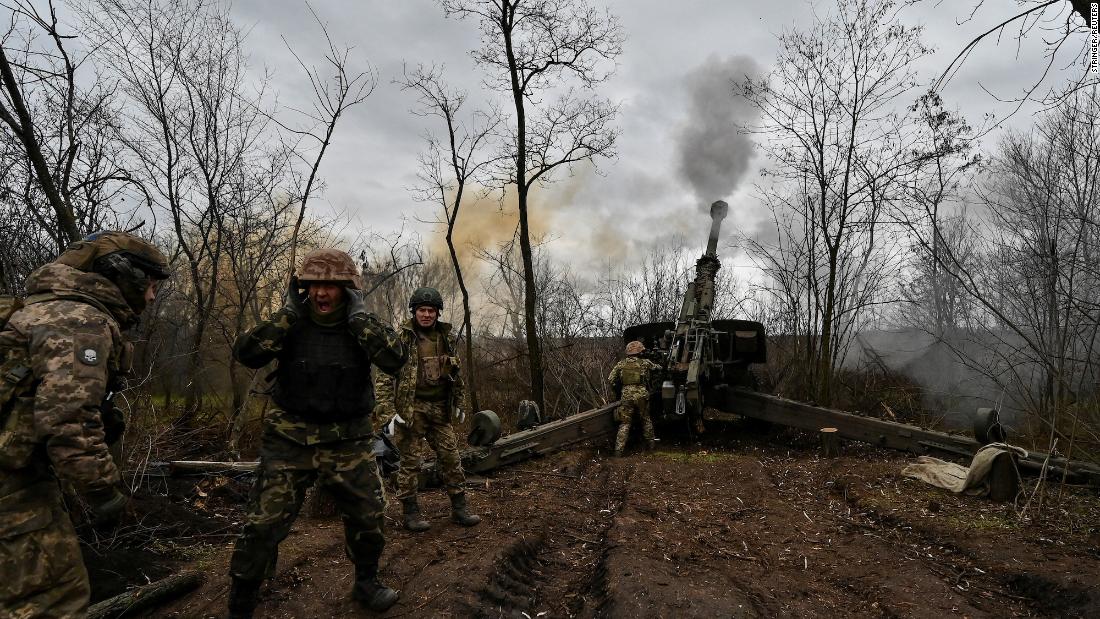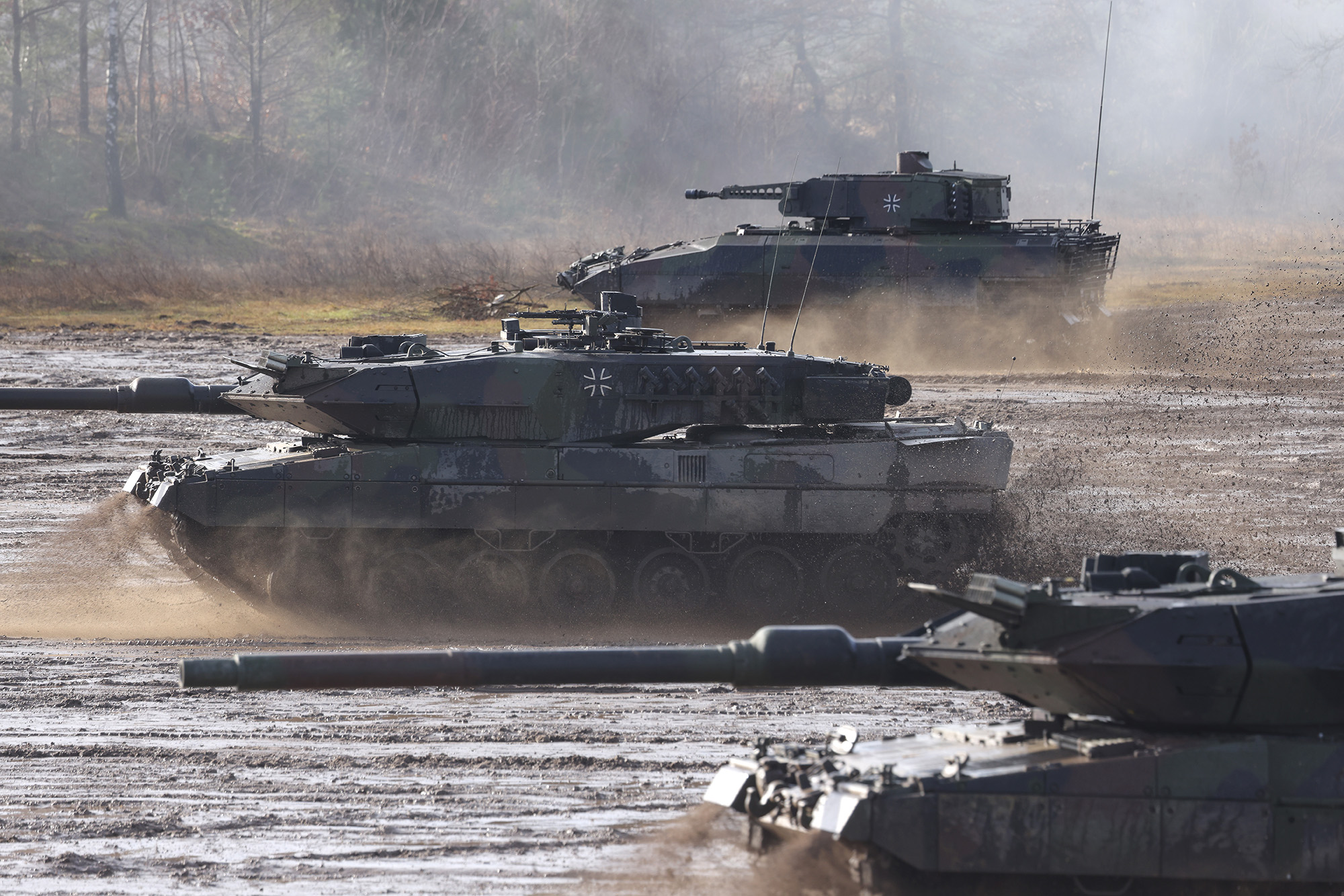 Two Leopard 2 A6 heavy battle tanks and a Puma infantry fighting vehicle of the Bundeswehr's 9th Panzer Training Brigade participate in a demonstration at the Bundeswehr Army training grounds on February 7, in Munster, Germany. (Sean Gallup/Getty Images)
Berlin says it will soon make a swift decision on the delivery of Leopard 2 tanks to Ukraine, as Western leaders put increased pressure on Germany to send advanced weaponry to Kyiv following repeated requests from President Volodymyr Zelensky.
Germany's Defense Minister Boris Pistorius has said he anticipates a timely decision on the delivery of the tanks, adding he deems them necessary for a Ukrainian offensive in the eastern Luhansk and Donbas regions. 
"Everyone understands the need he [Ukrainian President Volodymyr Zelensky] is in and everyone understands the necessities and that is why there will be a decision soon, whatever it will be," Germany's Defense Minister Boris Pistorius said.
"That tanks are needed, that an offensive movement is needed with regard to Donbas, with regard to Luhansk, that is absolutely clear, but how that will be equipped then has to be seen, but there are also other states that can make their contributions," he told public broadcaster ARD Sunday. 
Though he described Germany as "a Leopard nation," adding it has a "special responsibility that we have to live up to," Pistorius stressed the importance of a decision on Leopard tanks "being closely coordinated," with allies. 
"We are talking about heavy armored weapons that can and must be used for offensive purposes, and we have to weigh up very carefully when to bring them into the equation, and I think it is right to do so cautiously and carefully in the German and European interest and not hastily or recklessly," Pistorius added. 
Weapons intended for warfare that are manufactured in the country cannot be re-exported without the federal government's approval, according to German law.
Under the "War Weapons Control Act" the German government must consent to any delivery of German-made weapons to a war zone.
Some context: Germany has so far failed to reach an agreement with its key Western allies on sending Leopard 2 tanks to Ukraine, despite growing pressure from NATO and Kyiv to step up its military aid ahead of a potential Russian spring offensive.
Some Kyiv officials have expressed frustration at Berlin's indecision over whether to dispatch its tanks to Ukraine.
Ukraine's Deputy Foreign Minister Andriy Melnyk told CNN's Isa Soares that Germany's lack of action is a "huge disappointment for all Ukrainians."
CNN's Mohammed Tawfeeq contributed reporting.